Hydrogeological Design and Inspection for the Drilling and Construction of Four Municipal Water Supply Wells
City of Big Bear Lake Department of Water and Power (2010 – 2014)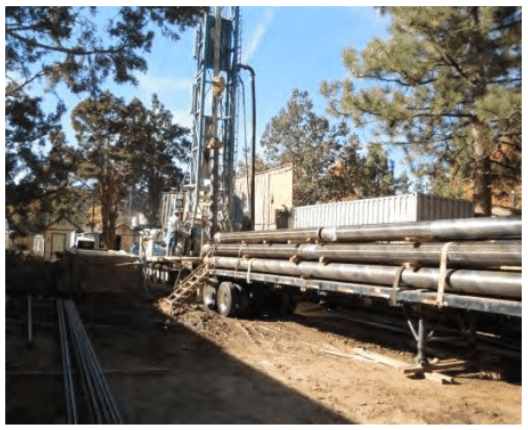 Overview:
TH&Co provided hydrogeological design and site inspection services for four municipal supply wells for the City of Big Bear Lake Department of Water and Power (the Magnolia, Seminole, Sawmill and Arrastre Creek Wells). The well sites were selected based on comprehensive well site investigations conducted by TH&Co in 2008 and 2009. After finalizing the drilling sites, TH&Co prepared technical specifications for the drilling (using flooded reverse rotary) and provided support during the Contractor bid process.
TH&Co provided field inspection services for:
Logging the pilot boreholes for each well to depths ranging from 70 ft to 670 ft below ground surface
Geophysical logging
Isolated aquifer zone testing
Well construction and development
Pumping tests (step-drawdown and constant rate tests)
Collection of Title 22 water quality samples
TH&Co also provided analysis of lithologic logs, geophysical logs, sieve analyses, and isolated aquifer zone testing to develop the final well designs for each well.
The Magnolia, Seminole, Sawmill and Arrastre Creek wells were successfully completed with design discharge rates ranging from approximately 100 to 300 gpm each, which is high for the Big Bear area.