Hydrogeological Services for Drilling and Construction of Nine Drought Relief Project Wells, Bakersfield, California
Rosedale-Rio Bravo Water Storage District (2015 – 2017)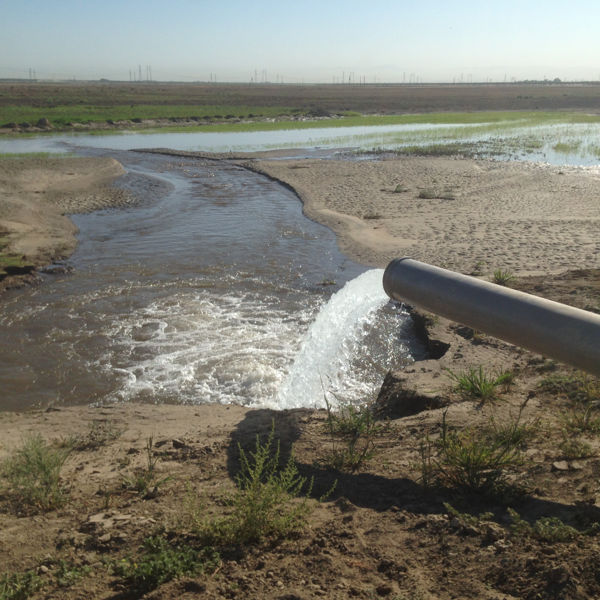 Overview:
In partnership with the Irvine Ranch Water District and Castaic Lake Water Agency, the Rosedale-Rio Bravo Water Storage District developed an integrated banking project in their service area that included improvements to existing spreading basins and construction of eight high capacity extraction wells. TH&Co provided a full range of hydrogeological consulting services to the District, including well siting, development of detailed technical specifications for well drilling and construction, site inspection, data collection, final well design, aquifer testing, and reporting.
TH&Co provided field inspection services for:
Logging the pilot boreholes for each well
Geophysical logging
Isolated aquifer zone testing
Well construction and development (each well constructed of 20-inch diameter HSLA steel to depths ranging from 650 to 940 ft bgs)
Pumping tests (step-drawdown, constant rate and recovery tests)
Flowmeter surveys
Collection of Title 22 water quality samples
TH&Co also provided analysis of lithologic logs, geophysical logs, sieve analyses, and isolated aquifer zone testing to develop the final well designs for each well. Isolated aquifer zone testing was a critical aspect of the testing process in order to identify and avoid aquifer zones with high concentrations of arsenic. Eight of the drought relief wells were successfully constructed and tested with design discharge rates ranging from 2,500 gallons per minute (gpm) to 3,500 gpm. The ninth well is currently under construction.
The project was completed on time and within budget.