IDP Well 110 Rehabilitation
Irvine Ranch Water District (2013)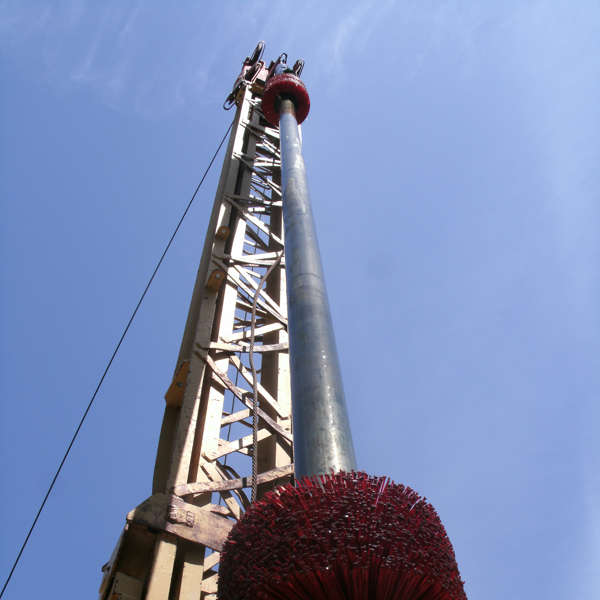 Overview:
As part of an on-going well maintenance program, IRWD retained TH&Co to develop a rehabilitation program for IDP Well 110 in order to address declining specific capacity in the well. TH&Co developed an initial mechanical and chemical rehabilitation program based on existing data and, based on that, prepared the technical specifications and Project Manual for obtaining contractor bids. Upon removal of the pump, TH&Co provided oversight of a data collection program that included an initial downhole video survey, CITM, and sidewall sampling. TH&Co analyzed the data and refined the rehabilitation program, based on the data, primarily as it related to the types of chemicals to be used. TH&Co provided a full range of onsite inspection and reporting services during rehabilitation including:
Mechanical rehabilitation by nylon brushing of the well
Chemical rehabilitation using acid (Hydrochloric)
Mechanical development by airlift/swab
Mechanical development by pumping and surging
Inspection and analysis of step-drawdown and 24-hour constant rate tests
Inspection and analysis of flow meter testing
Collection of samples for Title 22 water quality analysis
Disinfection, final video survey, and reinstallation of the permanent pump
Upon completion, TH&Co prepared a comprehensive report documenting the rehabilitation results.
The rehabilitation program developed by TH&Co was successful at removing bio-growth and encrusting material in the well in addition to restoring the specific capacity (i.e. well efficiency) to near its original level.